Commercial Pilot License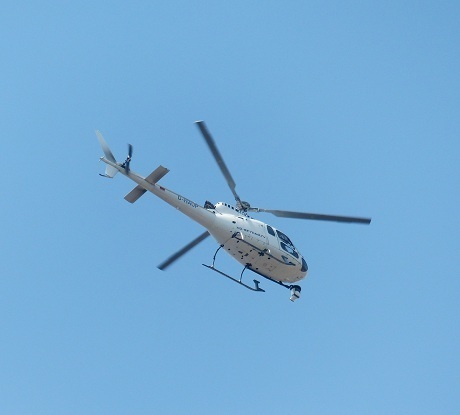 Commercial Pilot Licence
To enter your career and enter the profession of being a helicopter pilot, you should initially acquire the helicopter business pilot's permit. You should pass far reaching hypothesis tests and a flight test, which is finished following at least 105 hours. Additionally, up and down your preparation (should it be full time or low maintenance) your competency will be evaluated as to accomplish the models set in the CASA PART 61 MOS prospectus. This schedule gives preparing and abilities required to the issue of an Australian Commercial Pilot License (Helicopter). The Commercial Pilot License (CPL) enables you to go about as pilot in direction of some business tasks.
Flying is a standout amongst the most difficult and compensating vocations there is. A vocation as an expert helicopter pilot can offer an incredible feeling of satisfaction. Anyway the helicopter business simply like the general aeronautics is aggressive. When you get your business pilot's permit, you may start your profession as junior teacher or sanction pilots flying single-motor airplane in territorial regions. As you acquire involvement and capabilities, you at that point get the opportunity to fly bigger, further developed flying machine. Along these lines, you should develop your prior hours you can handle specific flying tasks. Which is the reason planned business pilots ought not hope to walk straight into a worthwhile position and ought to be set up to focusing on a long haul remunerating flying vocation with the assurance so as to defeat the underlying hindrance of beginning as a low-hour pilot.

Cloud Nine Training Philosphy
Since every individual is diverse in their rate of learning and their method for contemplating, our one-on-one preparing offers the adaptability to learn at your own pace while your educator cautiously pursues your advancement all through your flying stages and gives profitable headings and devoted individual help in directing your self-investigation of aeronautical information. We view our understudies as people and we have subsequently built up our own one-on-one preparing plans.
Our preparation rationality permits more opportunity for understudy functional exercises: as long as 3 hours for each 1 hour flying period. Along these lines, we can offer a superior learning condition by counteracting surging, stress and data over-burdening. Our teachers are time-dedicated to give our understudies the direction and introduction required to best absorb the hypothesis learning program. Our instructors are available round the clock to give you a personal theory support.
Theory Exams
Flying School learning tests are:
Flight radio administrators permit (hypothesis and down to earth). Pass mark 80%.
Helicopter Endorsement. Pass mark 80%.
Pre-solo air enactment. Pass mark 80%.
First zone solo. Pass mark 80%.
All the above must be finished before understudies are approved for their first solo flight.
Furthermore,
Fundamental Aircraft Knowledge. Pass mark 80%
To be finished before understudies advancement to flight test proposal.
CASA digital tests are:
Air ship general information
Helicopter optimal design
Flight principles and air law
Human components
Meteorology
Route
Tasks, execution and planning All of the above must be finished before understudies are approved for their CPL flight test.
Aeronautical Knowledge


Amid each phase of flying preparing, specific things of aeronautical learning ought to be presented.
There is a theory behind a practice and this learning is the establishment of your flying training.
While theory initially appears to just manage the standards of flight, helicopter optimal design remains as one of the seven subjects to be contemplated so as to pass the hypothesis tests and meet these necessities before the lead of the CPL flight test. So the aeronautical information is in excess of an expected learning to pass the hypothesis tests. Some basic information is required to guarantee the wellbeing of an airplane and its tenants and in this manner it ought to be learn at a beginning time of your flying. Some essential information is required for down to earth task of an air ship and along these lines it ought to be scholarly at a specific time of your flying where it very well may be identified with your flying activities.
Our point is for you to develop an aeronautical information that you will most likely depend on when flying solo and over the long haul. Some information obviously must be learnt by heart as there is no chance to get around the air enactment, and some information must be comprehended. What's more, there is additionally a fundamental information required at an expert permit level that will be scholarly at the last phase of your flying.
There are seven hypothesis subjects to think about according to the aeronautical information schedule point by point on this page.
In this view, we prescribe that you utilize our hypothesis course bundle which incorporates 4 fasteners or volumes and other examination materials, for example, the enactment distributions and which every single together spread the majority of the seven hypothesis subjects. These hypothesis books and materials will speak to your investigation asset and where to look when learning specific things of information in connection to your pre-flight information and post-flight contemplate.
Additionally, specific utilize will be made of pre-recorded briefings on recordings just as recordings including things of general intrigue and avionics security. Such recordings are proposed for understudy amendment and fortification of data, and might be seen related to printed outline sheets.
One-on-One Training Plan
You will get a point by point Mass Briefs Handbook incorporating exercises with explicit learning results and hypothesis briefs.
This flying exercises handbook is a dynamic arrangement of Air Exercises in which the helicopter pilot is required to be capable (the air practices are recorded under fundamental titles). The underlying flights will be kept to a specific exercise however as your flying preparing advances amendment on past activities will be done just as prologue to further developed activities. The primary contemplations of each activity will be worried amid full and pre-flight briefings. The standards of flight are examined in this handbook under a few Theory Briefs. The data given in this handbook, together with ground school guidance, is the establishment whereupon your teacher will base your helicopter flying preparing.
We comprehend that you have a bustling calendar, this is the reason we ensure that you can book one-on-one instructional courses in one of our private preparation rooms. Classroom learning does not get more close to home than this.
Each flying exercise or fight pursues an organized one-on-one preparing plan as clarified beneath:
Pre-flight Knowledge
At Cloud Nine we trust that Preflight and Postflight briefs are basic to any preparation flight. This is the reason they are free, dependably
This is the readiness stage before attempted a flying foray. Your educator will point to you which components of aeronautical information ought to be learnt as a supporting learning to a specific air practice or as an applicable learning of significance as per your flying stage (pre-solo, post-solo, general flying stage, PPL level and CPL level). For instance, on your first fight 'Air acquaintance and Effects of Controls' you ought to know about a few air enactment about a pilot's wellness and wellbeing and along these lines take the great propensity for asking yourself all through your flying preparing: "Am I alright to fly?" The pre-flight information is the establishment whereupon your educator will base your helicopter flying preparing.
Full Briefing
The full preparation is given before each new exercise is educated noticeable all around. As the name proposes this instructions covers the subject in detail. Amid this preparation the information picked up amid your self-ponder pre-flight learning is connected to the commonsense and wellbeing parts of flying. We trust our exercise briefs are a crucial job in making you a sheltered pilot. We have organized over a hour of time (or considerably more) to go through with you to completely clarify your fight with your teacher.
Pre-Flight Briefing
Pre-flight preparation is given just before each flight. Just as including a resume of the central matters of the air work out, the instructions will likewise cover subtleties which will influence the lead of the flight, in particular climate, landing strip state and aviation authority.