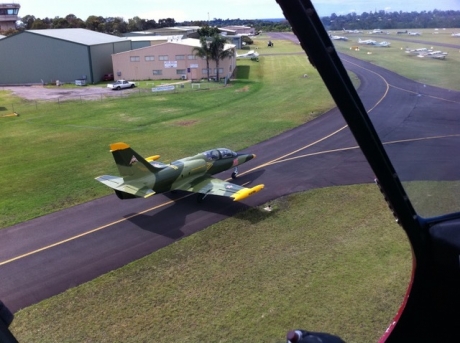 Aerial Photography
Whether you are a professional photographer taking aerial photos for your client or an amateur photographer looking for a unique perspective,a helicopter can provide the perfect shooting platform.
As a photographer you will want to remain in control of the position of the camera lens when shooting your pictures. Just because you are sitting in a helicopter with a pilot at the controls this doesn't change. Feel free to ask the pilot to manouvre the helicopter to put you in the best possible position to capture the subject. You can direct the helicopter pilot to increase or decrease height, turn to the left or to the right of even come into the hover to give you more time to compose your photo.
Your Sony, Nikon or Canon is an expensive piece of technology, designed to produce the sharpest images. So we wouldn't expect you to compromise the finished quality by introducing image reflection and refraction artefacts which occur when you shoot through the perspex cockpit canopy.
All our photographic charters are flown with the doors off for clear untainted photo's no matter what f-stop you use.
Our customers include commercial photographers shooting industrial, commercial, and residential properties; artistic photographers shooting landscapes, beaches, sunrises and sunsets; hobbyist photographers, photo-journalists, social media bloggers and vloggers etc etc.
If you can imagine a photo, we can help bring it to fruition. Feel free to give us a call to discuss your requirements with one of our friendly operations staff or else click on the "enquiries" button to send us an email.