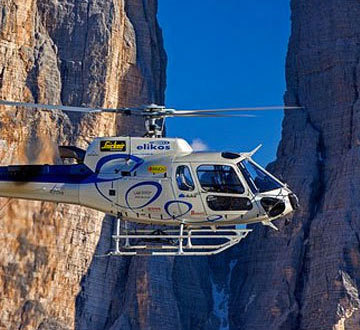 Airport Transfer
The fastest way to get to the airport is in a straight line above the traffic. So if you want to maximise your time with family, friends or at the office before heading to the airport then a helicopter transfer is just the service you are after.
If you have booked to fly on an airline which departs from Sydney Airport, just getting there can be a major ordeal. To drive to Sydney Airport from the Camden or Illawarra area can take about 2 hours in peak traffic. We offer an airport transfer which will have you on the ground at Sydney Airport, with your luggage, in only 30 minutes flying time from Camden or Illawarra Regional Airport.
The same service is also available for your return. Once you step off your domestic or international flight into Sydney Airport, we can be there waiting for you to bring you back to the Illawarra.
The advantage of a helicopter of course, is that we don't need an airport runway to land. Therefore, we are able to arrange arrival/departure not only to and from Camden/Penrith/Illawarra Regional Airport but also using the helipad at Wollongong Heliport or even your own private property.
We can also offer helicopter transfers to and from our base to your home.
Feel free to give us a call to discuss your requirements with one of our friendly operations staff or else click on the "enquiries" button to send us an email.